THE FIRM
---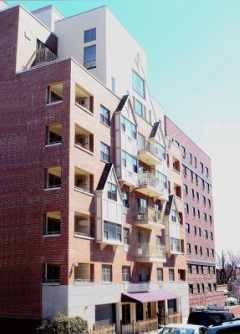 Lin + Associates is an award wining, full-service professional firm which provides architecture, planning, urban design, interior design and construction management services to clients in the United States of America and also in the People's Republic of China. Lin + Associates is supported by the latest CADD computer capabilities and computer 3-D imaging. With our bilingual capabilities, we are well-equipped to serve our international clients.

Through the collective experience of the staff, the firm specializes in the design of high-rise office and residential, resorts, hotels, mixed-use commercial buildings, educational institutions, shopping and retail centers, as well as land use planning and large scale urban and community design. We also specialize in various high- end commercial interior designs, such as restaurant, private clubs, and corporate offices as an additional aspect of the practice. We are one of the leading experts in New York City zoning and building regulations.

We are dedicated to maintaining the highest level of professional service and design excellence.


---
---
---
---
83-75 117th St, Unit 1B, Kew Gardens. NY, 11418.
Tel: 718.850.6780 | Fax: 718.850.6739 | Email: info@LinArchitects.com